Why I feel like the most blessed man on the planet (almost).
I took a five year old for a ride round the block on the back of my Harley the other day.
He pretty much thought it was the best thing that had ever happened to him.
Afterwards his dad said to me "Well now you've made the top of his prayer list! And when he prays, he doesn't stop!"
How awesome is that! I now have the faithful, undoubting, unceasing prayers of a child behind me! I am so blessed.
The only way I could feel any more blessed right now is if I learnt to pray like him again.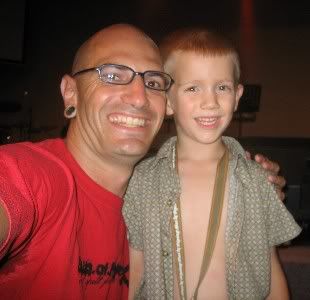 Mark 10:15
"I tell you the truth, anyone who will not receive the kingdom of God like a little child well never enter it."
Mark 11:23-24
"I tell you the truth, if anyone says to this mountain, 'Go, throw yourself into the sea,' and does not doubt in his heart but believes that what he says will happen, it will be done for him. Therefore I tell you, whatever you ask for in prayer, believe that you have recieved it, and it will be yours."